Fred Lieb had been writing about baseball for twelve years now. He loved this game. It was his passion. His obsession. The last thing he wanted was for something to ruin the game, especially after the fight everyone had gone through to save the game after the
Black Sox.
As he heard what he was being told by someone he trusted he turned pale. He felt a knot in his stomach. He wanted to vomit. This could ruin the league. But was it true?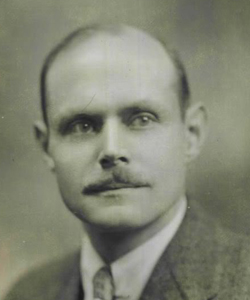 The Yankees led the best of 9 1921 World Series 2 games to 1 and had a chance to take a commanding 3 games to 1 lead over the hated Giants.
Carl Mays
had pitched a brilliant 3-0, five hit, complete game shutout in Game 1. Now in game 4 he was masterful again. As he took the mound for the 8th inning he had allowed only three base runners, all of which were quickly erased. In the 3rd, Frank Snyder had reached base because of an Aaron Ward error (you can only imagine the berating he took from Mays for that one). In the 6th,
Ross Youngs
singled to center but was left there. In the 7th George Burns singled to center but was erased by a double play. Meanwhile, the Yankees had taken a 1-0 lead on, what else, a Babe Ruth Home Run.
As Mays finished his warm up tosses to start the next inning he shot a quick glance at his wife. She was returning to her seat and as she sat down, she made eye contact with her husband, took out a white handkerchief, dabbed some sweat from her forehead and returned the handkerchief to her hand bag.
Mays came to the set position on the mound and prepared to face Irish Meusel, brother of Yankee outfielder Bob Meusel. Mays had been nearly unhittable to this point but Irish changed that quickly. He drove a triple to left-center field. Johnny Rawlings followed with a single, bringing Meusel home to tie the game, and Frank Snyder attempted to sacrifice bunt but ended up with a single. Phil Douglas, the pitcher, succeeded in sacrificing for the first out and moving Rawlings and Snyder up on the base paths. George Burns followed with a two run double and suddenly the Yankees were down 3-1. Mays got out of the inning but in the 9th he allowed another run on a double to "High Pockets" Kelly and a single to Irish Meusel. The Yankees lost 4-1.
Mays would pitch again in the series, in Game 7 (this was a best of nine series format) and would lose 2-1. He would again be nearly unhittable with the exception of two innings that allowed one run each. The Yankees would lose Ruth for the last few games of the series due to a severe elbow injury and would lose the series in 8 games. It was the first appearance by the Yankees in the World Series and it ended in disappointment. Some questioned, with the Indians, Senators and Browns building strong teams, whether the Yankees would ever make it back.
After the Game 4 loss Lieb was told a different tale than what he had seen on the mound. A Broadway actor known to Lieb (and apparently very well known nation wide but never identified) told Lieb that he had some inside information. He revealed that Mays was being paid to lose any close game he could in the Series. Unlike most of the Black Sox players who had counted on the honesty of the gamblers to pay them after they lost the games, Mays wanted assurance that the money was his before he lost anything. According to the actor, the money was given to Mays's wife during the game. If Mays saw his wife wipe her forehead with a white handkerchief, he could be sure they had been given the money.
Lieb brought the actor to meet with Commissioner Landis and Landis had a private detective trailing Mays throughout the rest of the series but no concrete evidence was found. Mays's involvement in a thrown game is purely speculation at this point as no concrete evidence has ever been made public but several people directly involved in the 1921 World Series felt certain that Mays was crooked.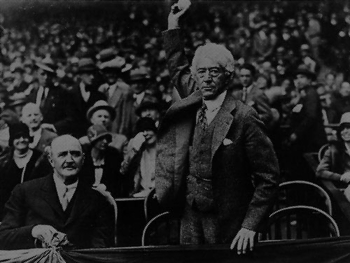 The Yankees returned to the World Series in 1922 but Mays struggled in the 1922 season and was placed on waivers after the season. You would think that a pitcher of Mays's success (and also considering the way teams fell over themselves a few years earlier to get Mays) would get a lot of attention but only one team put in a claim on Mays and the Yankees pulled him back from the waiver wire. Miller Huggins, the Yankees manager, who had grown to despise Mays, was stuck with him on the roster but that didn't mean he had to use him. Mays complained to anyone who would listen that Huggins wouldn't pitch him. Once, as Mays complained to reporters that he wasn't being used Huggins was walking through the clubhouse. Mays used this as his opportunity to find out why he wasn't being used. Huggins had an answer. "Why Carl, are you still with the club?" Of course Huggins did have one situation when he had to use Mays in a desperate stretch of back to back double headers when he had to give the other pitchers a rest. Mays gave up twenty hits, five walks, hit a batter and allowed 13 runs. When someone asked why he was allowed to pitch so long after sitting on the bench for so long Huggins said "He kept telling me he needed a lot of work so I gave it to him."
The hatred from Huggins centered around his belief that Mays had thrown the games in the 1921 World Series. In each of the innings that later came into question Mays was ignoring calls from Huggins for breaking balls and threw nothing but middle of the plate fast balls. Along with Mays, Bullet Joe Bush was suspected of being involved in a potential fix. "Any ball players that played for me on either the Cardinals or the Yankees could come to me if he were in need,and I would give him a helping hand...I made only two exceptions- Carl Mays and Joe Bush. If they were in the gutter I'd kick them."
Mays was able to get himself traded,again, and had a few good years for the Cincinnati Reds. In six years with the Reds he had one season with 20 wins and another with 19 wins. Mays ended his career with 209 wins in 15 years (that's an average of 13 wins per season). Many have made an argument that his 209 wins and 2.92 ERA make him a Hall of Fame candidate. These individuals usually point to the suspicion of his involvement in a fix during the Word Series and his fatal pitch to Chapman as the reason he is not in the Hall of Fame. His numbers do put him with some of the Hall of Fame legends. His wins put him just behind Chief Bender (212), Jesse Haines (210) and Don Drysdale (209). He is ahead of Hall of Famers Bob Lemon (207), Hal Newhouser (207), Rube Marquard (201), Jack Chesboro (198), and many others.
Wally Pipp, playing first base for the Yankees, was injured late in the 1923 season. Based on the rules of the time period, they could make a roster change if the other team approved of the move. John McGraw refused the roster change and the Yankees were stuck using an injured Pipp for the series. What player did the Yankees want use to take Pipp's spot on the roster?
Answer to Last Week's Question:
When Chapman was killed by Mays's pitch Harry Lunte was pressed into action. He was not known as a spectacular fielder but he was filling in adequately. Then on September 6, just a few weeks after Chapman's death, Lunte pulled a hamstring running out a grounder. The Indians were still in a pennant race, fighting for every game so they reached out to a scout for a fill in at Shortstop. They found a Shortstop at the University of Alabama and signed him off the campus. Joe Sewell filled in for the final few weeks of the 1920 season and the World Series. We already know that the All Star Game didn't start until 1933 so Sewell, who retired in 1934, was never an All Star. Sewell, however, did receive votes for MVP's in seven different seasons, finishing as high as third in the voting in 1925. Sewell was elected into the Hall of Fame by the Veterans' Committee in 1977. Not bad for a last minute, desperation fill in.